AUTOHAUS BankenMonitor 2023:
EXCON presents the winners
Satisfaction survey among 700 car dealers selects Germany's best banks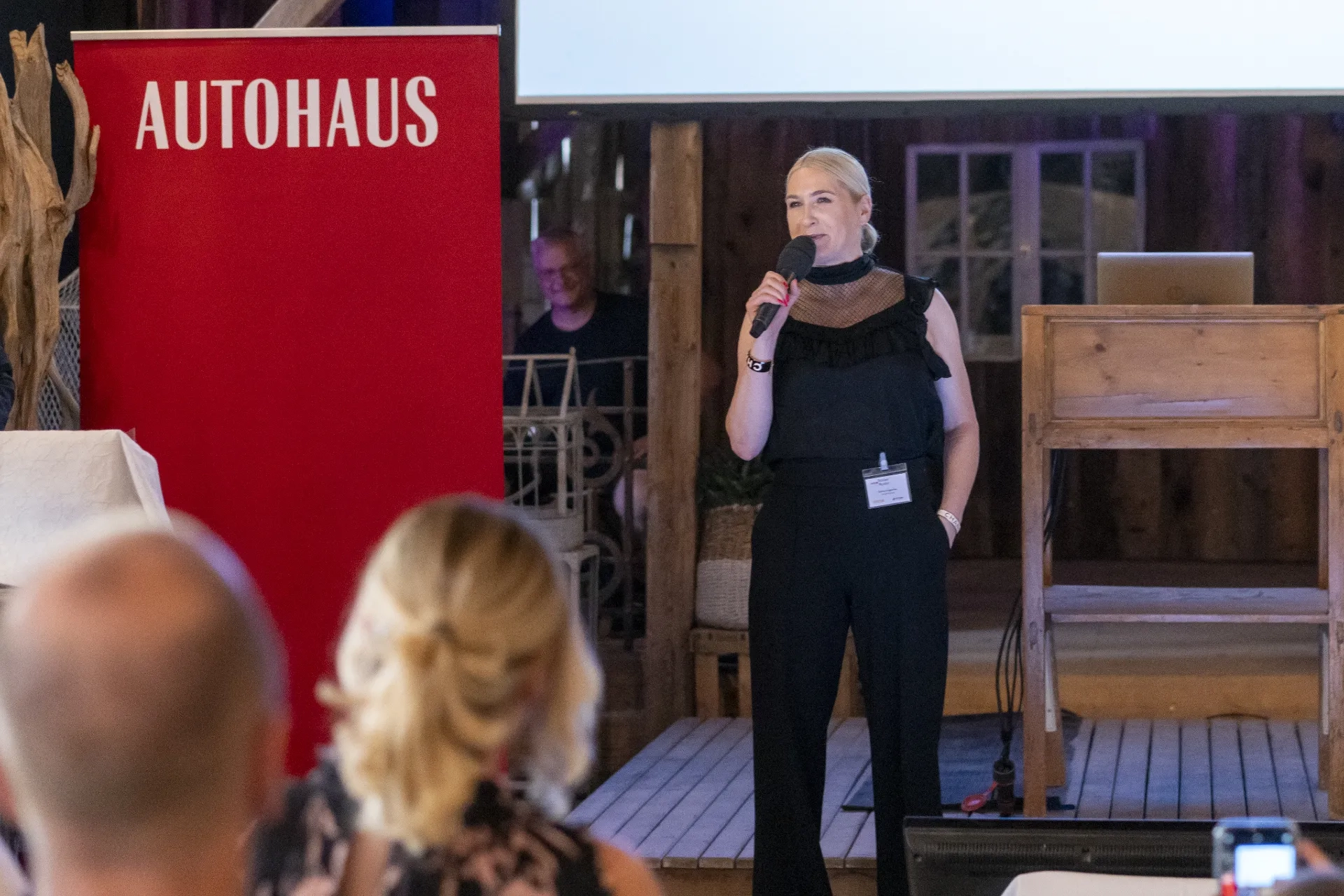 At the 18th AUTOHAUS BankenMonitor, presented by EXCON on 10 July 2023 in Neufarn, Germany the best automotive banks (captives and non-captives) have been selected. The ranking of the banks is based on a customer satisfaction survey of 700 German car dealers, who answered questions and rated their banks on criteria in a total of nine categories.
In addition to the award ceremony, the intensive exchange of ideas between the leading minds in the finance and mobility sectors has always been the most important part of the evening event near Munich. A defining theme in 2023 was the developments in the area of sustainability or ESG (Environment, Social, Governance) in the automotive finance industry.
EXCON Managing Director Bettina Guggemos already picked up on the topic in her welcoming speech: "We have been observing the German-speaking media landscape for several years with automated monitoring for ESG reporting," said Guggemos in her introduction to the award ceremony. "In the BankenMonitor 2021, there were about five press releases on ESG per week. In 2022, there were already five a day. Today there are more than 30 a day."
Accordingly, the experienced industry expert, who has her professional roots in banking and specifically in mobility finance, assumes that the support of retailers by automotive banks in the area of ESG will gain in influence on dealer satisfaction.
AUTOHAUS BankenMonitor 2023: The winners
Volkswagen Financial Services
BMW Bank GmbH
Toyota Kreditbank GmbH
Nissan Financial Services (Mobilize Financial Services)
Porsche Financial Services
Mitsubishi / Santander Deutschland
Creditplus Bank
Bank Deutsches Kraftfahrzeuggewerbe GmbH (BDK)