Risk-controlled
document and information management
Physical storage and web-based management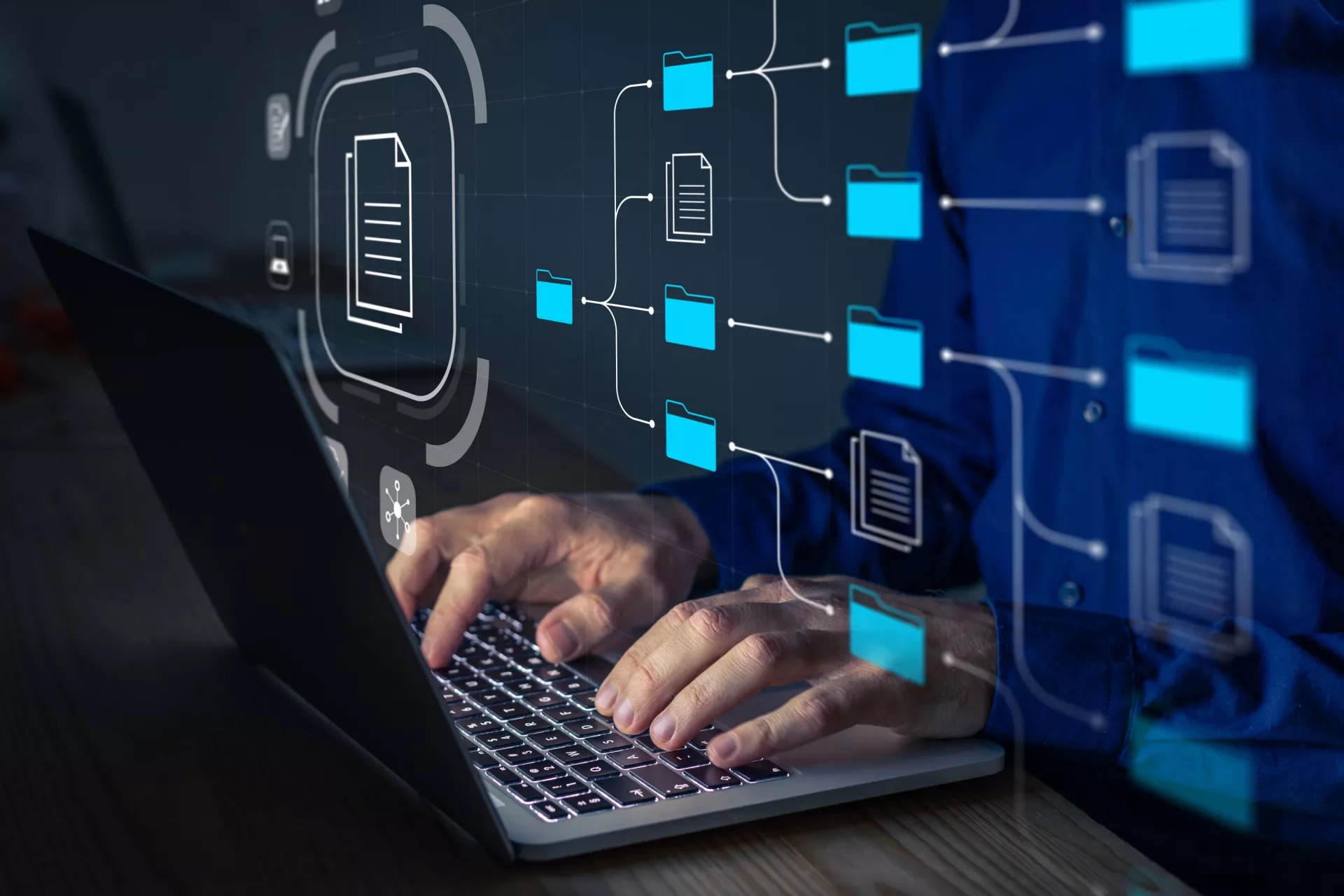 Handling security-relevant documents, such as registration certificates, vehicle documents, certificates of conformity (COC documents), or policies, is associated with constantly increasing effort and considerable costs. EXCON ex:awacs services provide a remedy by physically storing the documents, storing and managing them via the Internet, monitoring payment transactions, and continuously monitoring the creditworthiness of dealers.
By eliminating administration-intensive processes, you free up capacity for your core tasks. You also reduce your document management costs. Finally, you reduce your operational risks as well as the risks of credit default. This is ensured by our considerable security standards, such as the consistent four-eyes principle, the high transparency of all processes and, of course, the live monitoring of all inventories, movements, and incoming payments.
We also have client-specific account teams and audit-compliant work processes. Of course, our work is MaK-compliant. Another advantage of EXCON is the broad range of services available throughout Europe, which you can combine with our ex:awacs services, such as our collection and dunning services and the securing of mobile assets.
24/7 online calls
Same-day shipping up to call deadline
Monitoring and written dunning system
Web-based monitoring
Collection against data record
Customizing for

Dispatch letters
Call reasons
Dunning letters and deadlines
Shipping types
24/7 online calls
System access for dealers
Release of calls:

4-eyes principle
Call quotas for dealers
Payment file

Same-day shipping up to call deadline
Monitoring and written dunning system
Web-based monitoring
Collection against data record
Customizing for:

Dispatch letters
Call reasons
Dunning letters and deadlines
Shipping types