Software made by EXCON
We offer solutions today with technology of tomorrow
Customized solutions for the highest demands
EXCON develops and operates a wide range of modern software solutions - both for use in its own back office and tailored to the requirements of our clients. Agile working methods, a dynamic team at the company headquarters in Neu-Isenburg, in-house hosting as well as the use of self-developed and continuously optimized frameworks enable short development cycles from the first idea to the functioning product.
The development and use of EXCON software solutions are an integral part of our holistic service approach, from the technical analysis of our clients' requirements and initial situation, to the development of new and the improvement of existing analog and digital processes, to the linking of both worlds with the know-how of our industry experts, which has grown over decades, to create an optimal service software package.
Title
Nothing is impossible
The EXCON-IT team at the headquarters in Neu-Isenburg consists of system and software engineers who develop the EXCON application landscape in the full stack. From the basic logics and processes of our solutions, to the fail-safe redundant hosting on German servers according to the highest security standards, to the user interface exactly according to the customer's wishes: All threads come together at our company. That's why our philosophy in software development is: Nothing's impossible!
Achieve your goals agilely
Our goal in agile software development is the continuous provision of functional software that is created in rapid iterations and dynamically developed further in cooperation with our clients.
Change has a system with us and is not only welcome at any point in the software cycle, but is an important part of our methodology - after all, our clients' operational challenges evolve just as quickly.
Despite all the agility cultivated, the conception and realization of complex software systems are associated with a high degree of planning, information exchange and permanent communication between clients and developers.
The success of any project depends on the effectiveness and professionalism of this communication. We shape this process jointly and openly with our clients at all times - from the planning phase, through initial prototypes, to implementation.
We want to get a little better every day, by every employee, everywhere. Continuous improvement knows no end state. From code refracting to integrating new technologies to developing successful technology partnerships: We never want to stand still. This is how we ensure that we always offer our clients the best possible service.

EXCON ex:amine: Floor check, stock check, inventory check, loan collateral check, warehouse truck check: The process of keeping financed assets in view and under control has many names - and requires only one software: EXCON ex:amine, known to our regular customers as the "Risk Platform". Click here for further information.
EXCON ex:tracked makes the most of your connected car data. Without an additional telemetry unit you can read out important vehicle information in just a few clicks. With our software you can locate stolen vehicles worldwide, but also monitor car subscription vehicles or fleets and configure your own alarms (distance driven, geofencing and many more). Visit ex:tracked here.

EXCON ex:plore: Our Audit Platform is the digital solution for easily planning, conducting and evaluating numerous types of audits and for monitoring compliance with policies, contracts and corporate standards. The performance catalog is customizable and tailored to the requirements of our clients.


EXCON ex:act is our modular internal software solution for order entry, process control, document entry and report generation for the processing of client orders in the insurance sector, which can be connected to various customer systems via an open API.

EXCON ex:cite: Our digital credit platform for transparent order tracking, report entry and document management for our clients in the areas of dunning, collection and securing.


EXCON ex:flow summarizes our software solutions in the field of Robotic Process Automation, automated data processing, computer vision and A.I..
More than a service provider
Bruno Hohmann, Managing Partner:
"Our self-image - and our clients' view of the company - has changed very dynamically in recent years. Over decades, we have achieved market-leading positions in many industries throughout Europe in the areas of services, outsourcing and coaching.
However, this was only possible through the consistent establishment and expansion of our own development department and the use of pioneering technologies. That's why we are more than just a service provider - we are a solution provider."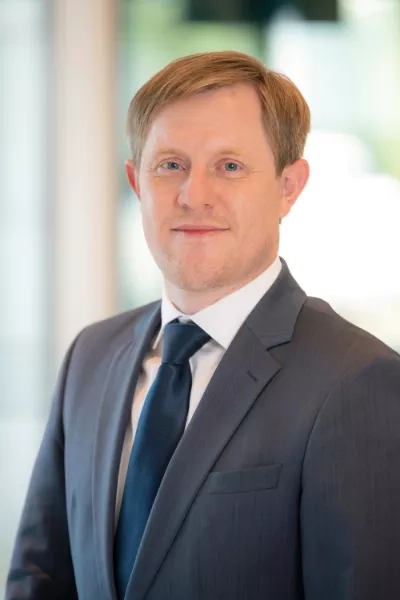 Work everytime, everywhere
Markus Heiß, Chief Information Officer:
"A key factor for success and effectiveness in the project business is good, direct communication. This is especially important if you use agile methods and - like Excon - pursue a service-oriented software architecture in which one project team can reuse the work of another team.
This is where we have excelled for a number of years now, pursuing a 'work everytime, everywhere' strategy. As a result, we are responsive and nimble, but also well-positioned for elaborate large-scale projects."
Futureproof technology, efficiently used
Artificial intelligence, computer vision, cloud technology, robotic automation and blockchain are no longer visions of the future, but reality in many application areas of the EXCON business units in the finance, insurance, automotive and mobility industries. These technologies are in use both in EXCON's in-house development department at the company's headquarters in Neu-Isenburg, as well as at the subsidiaries and partner companies of the EXCON ecosystem.
The focus of all software systems used by EXCON Group and its partners is efficiency at all times. The use of various technological concepts in our software solutions is not subject to trends and never serves a technological end in itself - we are driven by the requirements of our clients and their fulfillment, which is as effective as it is elegant. The challenges of the market determine the technology we use.
If you are interested in one of the successful EXCON software solutions, or if you have a completely new concept in mind, we as passionate solution developers will find an answer for every question together with you. Contact us to find out how EXCON software solutions can meet your requirements and complete your tasks.