EXCON Insurance Services:
Your partner for external regulation
Reducing claims costs, optimizing customer service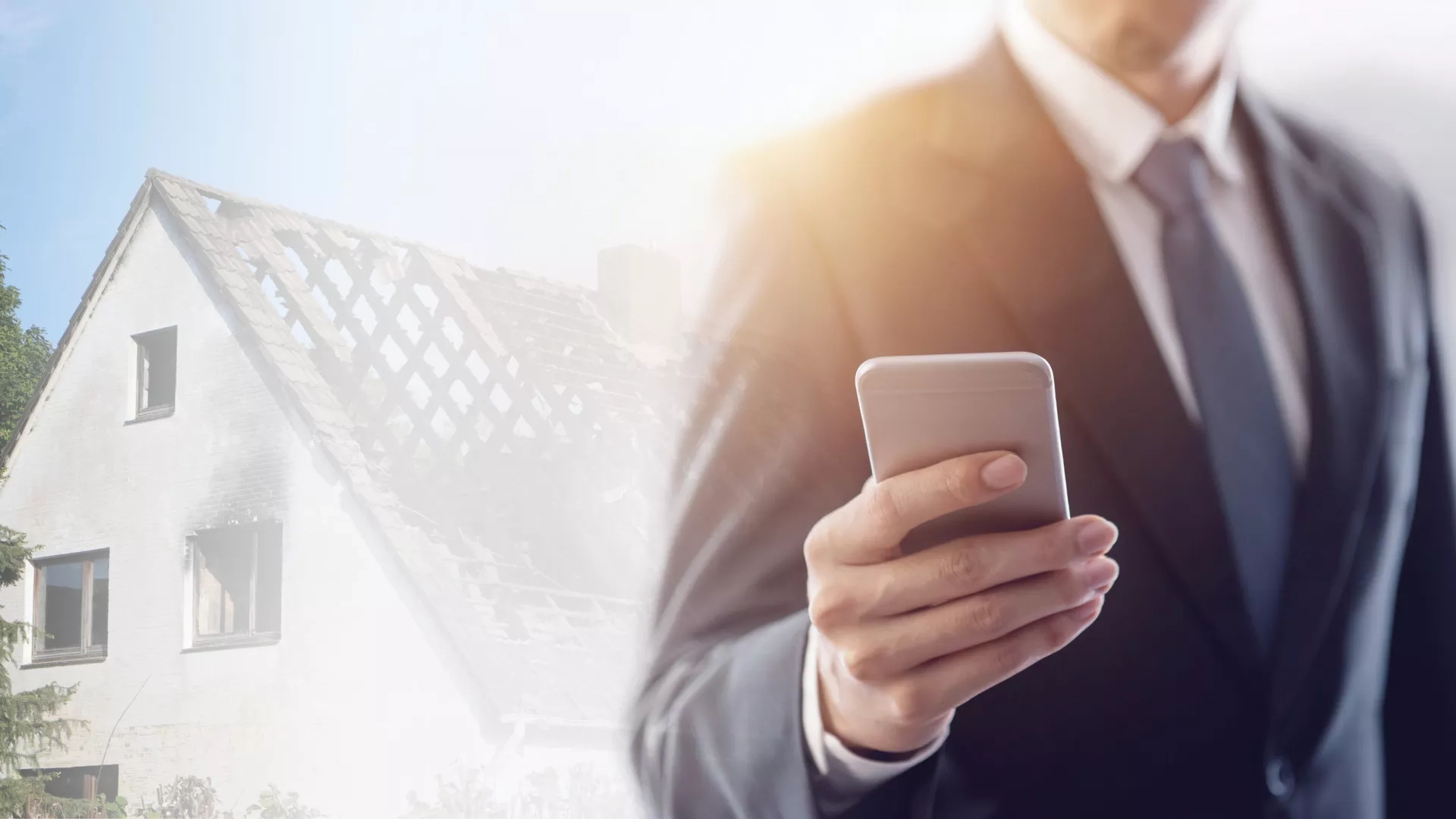 EXCON is known in the insurance industry as a competent, efficient and reliable partner in the case-closing settlement of property and liability claims in the frequency and major claims segment. For many years, EXCON Insurance Services has been offering its clients innovative and cost-effective case handling with a nationwide network of experts, its own software suite for digital order processing and an experienced team of back-office experts.

Nationwide quick response
EXCON can act quickly throughout Germany with a centrally controlled, nationwide network of qualified experts and field adjusters. Immediate contact with the claimant, a prompt on-site appointment and the qualified initiation of initial and follow-up measures with the continuous involvement of the policyholder are just as much a matter for us as constant communication with the claims adjuster on the current status of the settlement order. Upon request, we will reach an indemnification agreement with the affected party on your behalf.
The competence of EXCON's network of experts covers the usual frequency claims in building, household contents and contents insurance as well as liability and motor liability insurance, but also the handling of special cases and complex claims, e.g. burglary or business interruption claims.

Our service profile
Determination, evaluation and settlement of property and liability damage as well as motor vehicle collision damage
Immediate contact with the claimant, prompt arrangement of an inspection appointment
Initiation and monitoring of initial and follow-up measures
Digital and transparent process flow
Damage calculation with photo documentation
Case-closing settlement or review according to individual specifications
Prompt transmission of the damage report to the insurer
(Pre)-agreement of own contributions
Concrete settlement recommendations
The EXCON Quality Promise
The claim handler usually receives a structured and quality-assured claim report (preferably also in the format of the respective insurance company) including a settlement recommendation and cost breakdown within five working days after the on-site visit.
In most cases, a detailed repair/rehabilitation cost calculation is provided
In addition to process control and process-compliant handling, 100% quality assurance is carried out at EXCON by means of a second check of the survey reports by highly qualified office staff
Changes to the reports are always made by the appointed adjuster on the basis of internal QA instructions.
Further services such as checking for previous damage, double insurance, recourse checks, the initiation of immediate measures or the negotiation of the amount of compensation incl. settlement recommendation/agreement are, depending on the circumstances, part of the service and therefore included.
For liability claims, our reporting formats and standards generally provide for coverage and liability checks
Insurance/account audits and other document audits are included services as long as they are received by EXCON within 6 months after the completion of the survey report, regardless of the number of such reports
Each claim report is subjected to a quality check with regard to technical and insurance law aspects, plausibility and comprehensibility of the explanations, determination of the insured event, calculation of the amount of the claim and settlement recommendation as well as compliance with the client-specific conditions and settlement specifications (4-eyes principle). The maxim here is to provide the insurance company's claim handler/loss expert with an optimal report that enables him to process the claim without further queries. Any adjustments/corrections to the reports are discussed with the respective adjuster/expert, who makes the adjustments in the system himself (if necessary, following a suggestion from Quality Assurance) in order to achieve corresponding learning effects.
In complex cases, the damage report/expert opinion is reviewed by another colleague on a six-eyes principle or on a subject-specific basis, if necessary also with the involvement of specialized experts in the network (e.g. timber construction, building biology). The inspection by EXCON's quality managers is generally carried out "chaotically" on a rotational basis, so that different inspection focal points can be set under professional and technical aspects.
Furthermore, regular spot checks are carried out by the responsible key account manager as well as the management.
Title
Accumulation Damage Service
EXCON Accumulation Damage Service
Risk management and emergency planning from a single source
Nature can strike at any time. Climate change is having a lasting impact. Floods, heavy rain, hail damage and storms are occurring more frequently. The extent is increasing. This increases the risk of significant regional or nationwide losses from such events, which pose particular challenges for insurance companies.
In such situations, a clearly coordinated claims management concept for loss control is the benchmark for providing customers with optimum service when needed and stabilizing the damage that has occurred as quickly as possible. In this way, you not only distinguish yourself by providing competent assistance in the event of a loss, but can also actively work to limit the damage.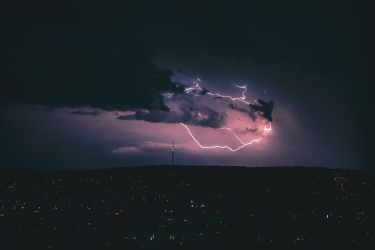 The EXCON network of experts
With its nationwide network of experts and craftsmen, EXCON offers a task force unit that guarantees tangible help in the event of accumulation damage. In addition to the necessary technical equipment and the qualification of the assigned adjusters and specialists, it is also the holistic organizational assistance - the emergency crisis management - that makes this exceptional situation manageable.
With individual emergency concepts, we help the injured parties with fast and competent first aid. We take over the initial and immediate measures for the so important stabilization of the damage nationwide. In addition, we coordinate and communicate the large number of damage reports within the shortest possible time.
EXCON works in the field exclusively with freelance loss adjusters and experts who are contractually bound to EXCON and controlled via the EXAKT platform (connection to the system with process monitoring and report generation).
The cooperation also provides for certification in the relevant areas of activity, regular further training and participation in EXCON training events.
On average, the experts and adjusters used by EXCON have more than 10 years of relevant professional experience in the field of external regulation.
The experts and adjusters employed by EXCON are recruited from different professions such as architect, civil engineer, business graduate, insurance salesman, paralegal, master craftsman or biologist.
High demands on our partners
The claims adjusters in the EXCON expert network are assessed according to various selection criteria:
Qualification
Professional experience
Operational capability for accumulation loss events
Data protection competence
Organization and Business Continuity Management (BCM)
and much more.
In addition, new experts must first process a number of fictitious test cases and, for this purpose, prepare claims reports and calculations in our EXAKT software platform. After joining our network of experts, the claims adjusters also receive classroom and online training and are supervised by an experienced quality management employee during their first assignments.
Further training
During the ongoing cooperation, mandatory internal training measures take place on a regular basis. Our partners in the expert network are trained in specialist topics, communication and negotiation techniques, technical innovations and procedural processes - also with the involvement of specialist speakers from our clients and recognized experts from the insurance industry.
In addition, our field service partners must regularly provide evidence of external training and undergo the corresponding recertification procedures for existing certifications such as DIN EN 17024. These measures are accompanied by ongoing coaching of the deployed regulators by the responsible internal employee as part of EXCON quality control.
In addition, the adjusters are accompanied by the responsible claims masters of EXCON with and without prior notice within the scope of inspection appointments; this takes place on an ad hoc and random basis.