ex:tracked -
cloud software for vehicle location & telemetry data
Digital processes and efficient automation with connected car data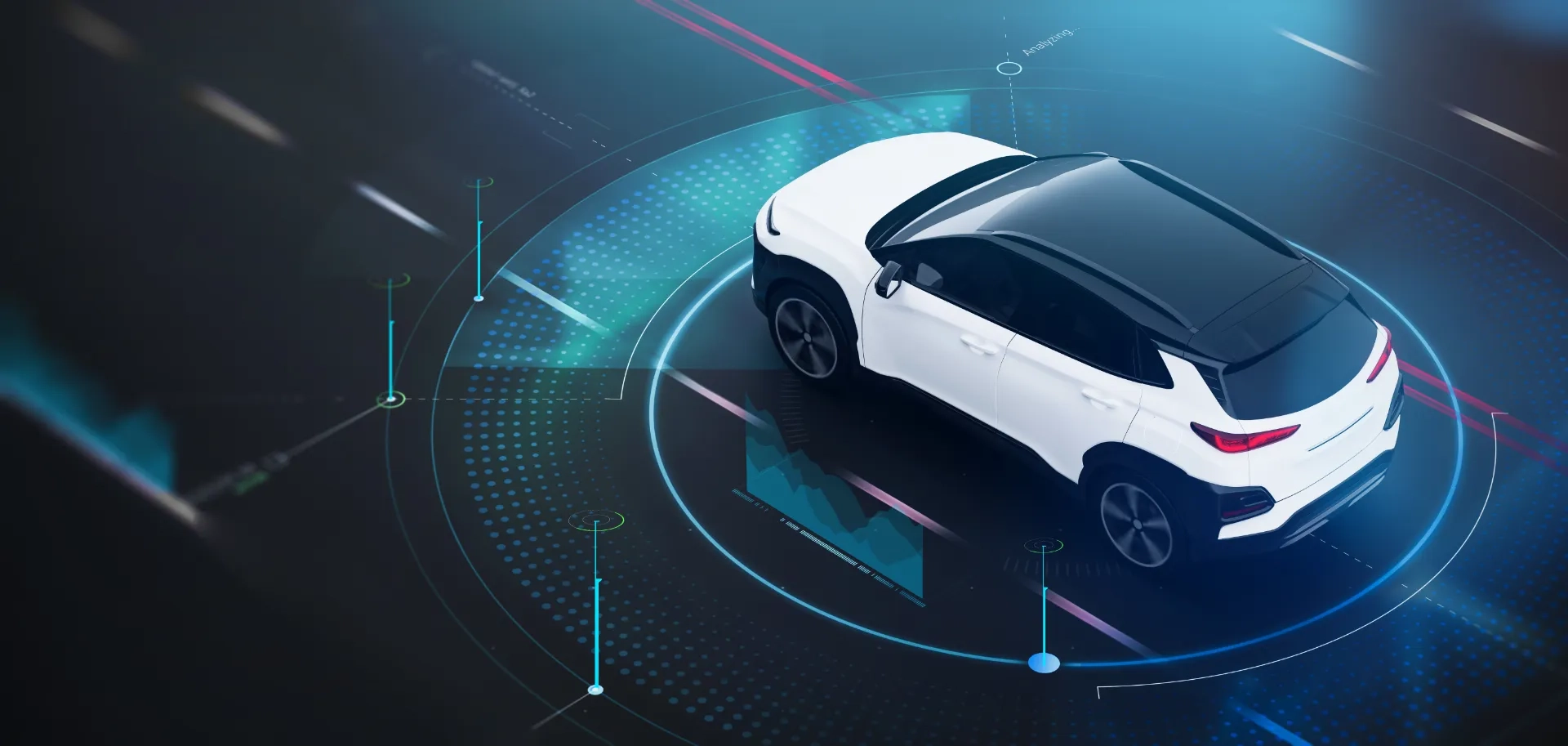 EXCON ex:tracked is the cloud platform for processing and automating telemetry data from mobile assets. Our software facilitates and accelerates important business processes for mobility providers, insurance companies, car subscription providers and fleet managers.

Insurances
With ex:tracked, insurance companies can locate abandoned vehicles with just a few clicks and check whether it is possible to seize and return or sell the vehicle in the short term. Especially in fraud prevention, ex:tracked is an important addition to the options for action: All that is required is the VIN and the upload of the necessary legal documents. Within a very short time, various data such as the last position of the vehicle or other process-relevant messages can be read out.

Fleet Management
With ex:tracked, fleet managers receive important information such as the mileage even before a vehicle is returned. In addition to the geolocation, damage events can also be recorded. In the event of an accident, the vehicle owner receives a link to our A.I.-based Picture App, which uses image recognition algorithms to create a digital damage report. Depending on the condition of the vehicle and the wishes of the fleet management, the process is then handed over to our network of claims adjusters, surveyors, marketers and recyclers. The vehicles are thus transferred to the second life cycle considerably faster.

Mobility providers
Automate your customers' user experience. With ex:tracked, you keep track of numerous telemetry data points such as position, geofencing with country borders and mileage. Your car subscription customer has used up his inclusive kilometres? Have them send an SMS with a link that allows them to top up their quota with just a few clicks. A leasing or subscription vehicle is about to be returned? Query important data points via our software and start the asset's second life cycle earlier.
With ex:tracked, we not only offer you a cloud platform for the use of telemetry and connected car data, but also form the basis for a variety of automation and digitalisation potentials for your most important business processes. Our software supports you in developing new workflows and making existing processes more efficient, cost-effective and customer-friendly.
Request further information without obligation