Complete service in the case of a claim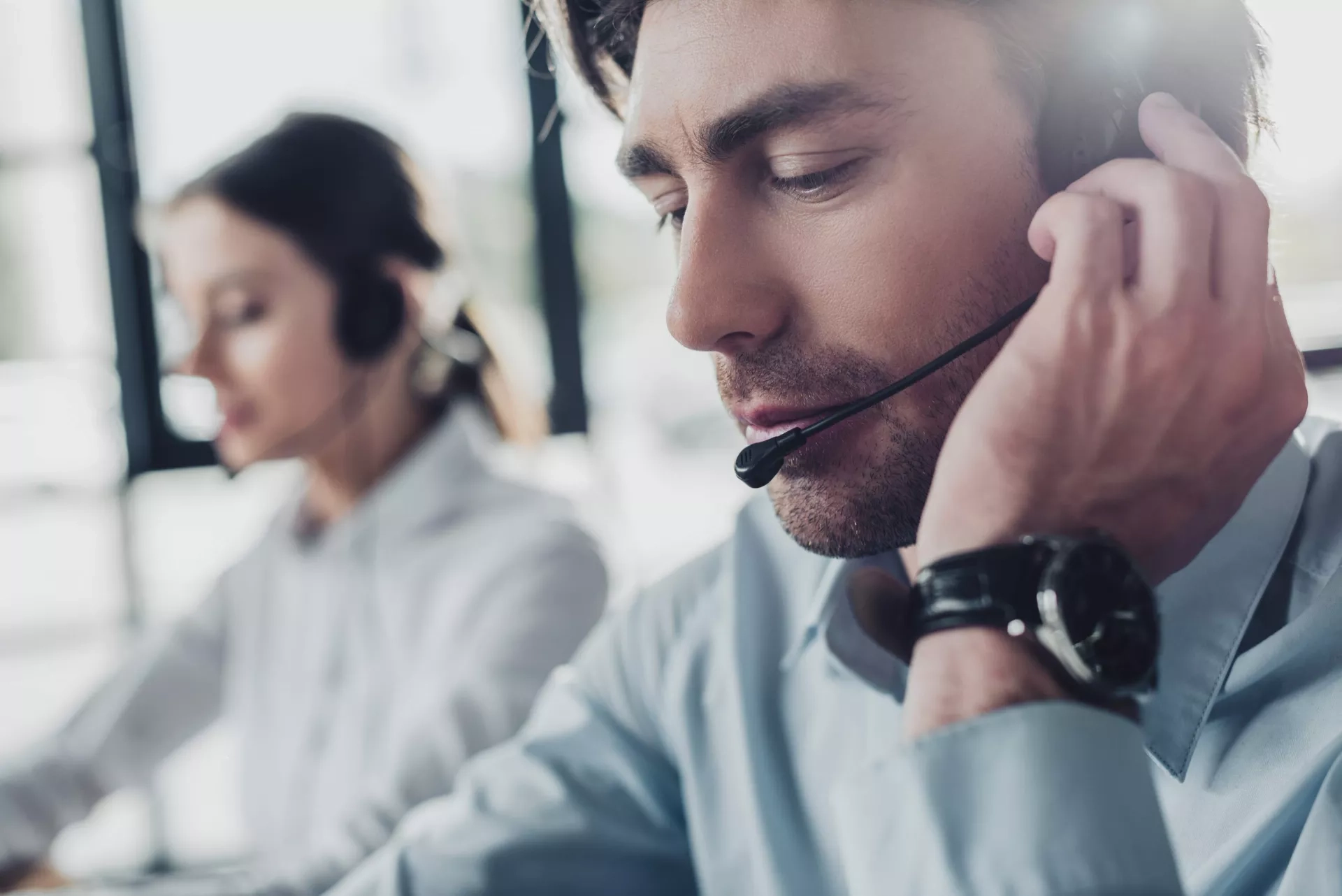 Our order and customer support is the guarantee for a smooth and transparent claims management as well as for a fast damage limitation. With standardized IT-supported processes, EXCON Insurance Services coordinates all incoming damage reports from the insurance and real estate industry nationwide, 24 hours a day.
EXCON Customer Service Center
Our staff is specially trained within the insurance and rehabilitation industry and therefore offers professional assistance with your inquiries.
The EXCON Customer Service Center, located in Neu-Isenburg (near Frankfurt), offers you a personal service from the notification of a claim, the quick organizational integration of our networks, the timely coordination with the claimant and involved partners, the preparation of the offer to the final invoice or billing. Our trained employees are also happy to provide answers on the current status of the project in question. With our digital workflow, we have the transparent and current status of all claims files in the system for our clients.
One call to our toll-free service number 0800 - 8 123 321 is all it takes.
We would also be pleased to implement direct claims hotlines with you for the telephone support of your customers, e.g. in the case of accumulation events or for emergency assistance.
EXCON Network Partners & Service
Service quality and the performance of the network partners are supervised and supported by our structured administrative processes within the customer service centers.
The existing high satisfaction of all parties involved in the claim is the guarantor of our activity. We focus on claimants and partners. No matter from which region and with which necessary service requirement. With our 24-hour availability, our Customer Service Center forms a transparent and nationwide standardized point of contact for communication with the EXCON network.
We know the individual customer needs and always have an idea of what needs to be done.
Overview of our services
Immediate damage assessment
Direct involvement of the relevant network partner
Communication with claimants and customers, insurers, brokers, property managers
Services for first aid / emergency service
Efficient coordination and monitoring of necessary remediation measures
Compliance with individual service levels
Transparent documentation / journal
Integration of existing service partners of the client (on request)
Central, toll-free 24-hour service number 0800 - 8 123 321
Possibility to set up individual service desks