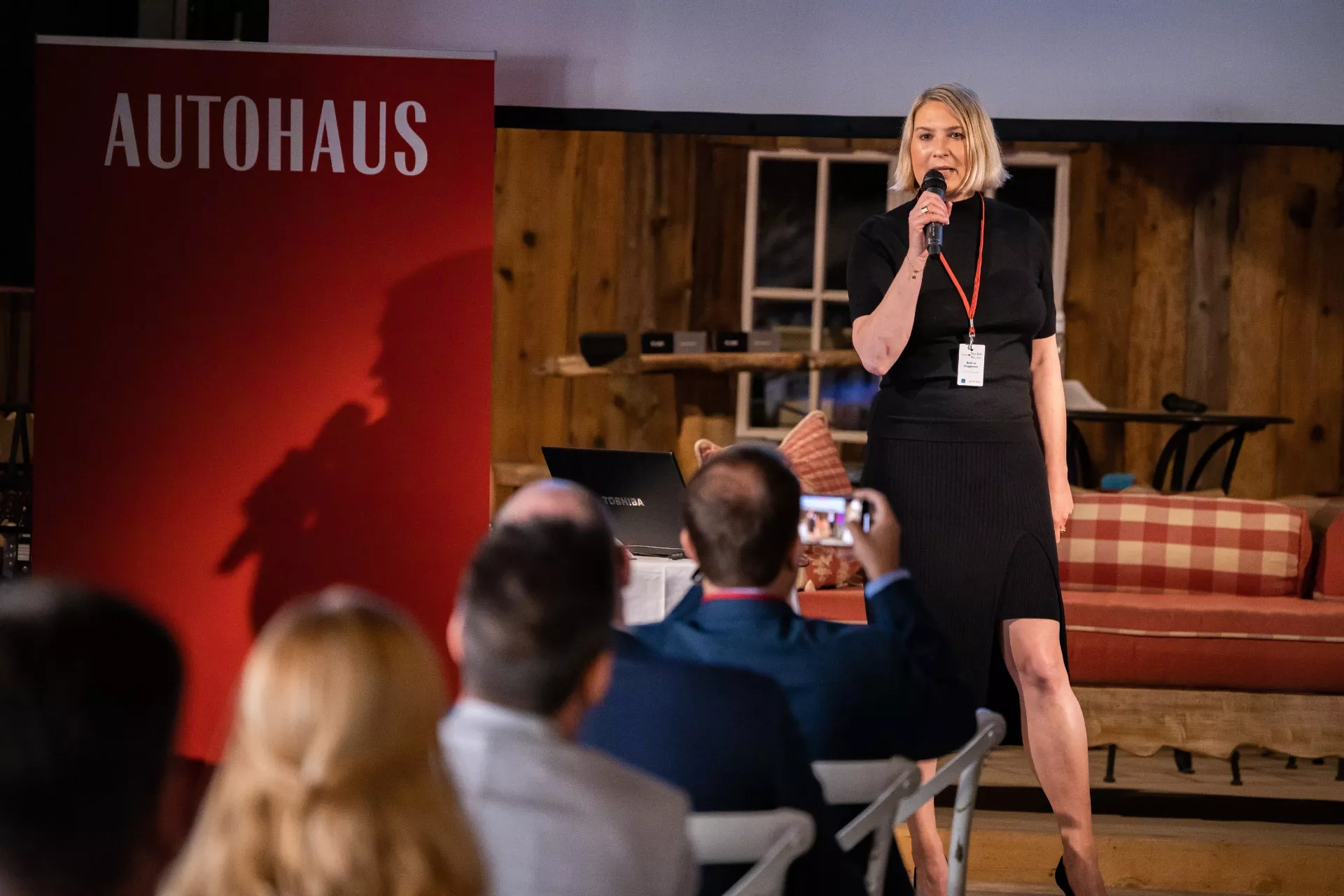 BankenMonitor 2021: Connected Car Data and Customer Centricity in EXCON's focus
"The bagged soup among data solutions does not meet the demands of your customers - they want an individual à la carte menu that takes their personal tastes into account at all times" - with these words EXCON Managing Director Bettina Guggemos opened the award ceremony of the 16th AUTOHAUS BankenMonitor on Wednesday evening. AUTOHAUS BankenMonitor and thus set EXCON's thematic focus at the traditional event in the automotive finance industry: individual, automated offer and renewal solutions at the interface between financier and mobility user based on connected car data and intelligent platform solutions.
The satisfaction survey of around 800 car dealers by puls Marktforschung, on the basis of which the prizes were awarded to the best car banks in various categories, underlines the topicality of the subject: support for expiring financing or leasing contracts is an important enthusiasm factor for car dealers when assessing their financing partners, according to one result of the survey.

The automation of contract extensions and the event-based dispatch of a customer-specific change offer when a mobility user exceeds their inclusive kilometres, for example, are just two of numerous scenarios in which EXCON supports its clients with the meaningful use of Connected Car Data. We summarise this range of services as Connected à la carte.
Individual menu or flexible buffet: The EXCON Connected à la carte menu underlines with a wink how important customer centricity is for success in the competition for mobility customers.