Strong partner for financiers and dealers:
EXCON at the Autohaus BankenMonitor 2021
Every year, the Autohaus BankenMonitor provides important insights into the cooperation between car banks and car dealers. Supported by EXCON, the prize will be awarded for the 16th time this year at the event of the same name. Of course, your team from EXCON will be on site at the event on 30 June in Neufarn near Munich and is looking forward to an intensive exchange.
The award is based the telephone survey of 1000 brand-affiliated car dealers on their satisfaction with their banking partners. "As every year, our thanks go especially to the dealers who took part in the survey," explains Niklas Haupt, partner at puls Marktforschung. He adds that the results of the telephone survey provide manufacturers, banks and service providers with an informative basis of information for future improvements.
Accompanying the event, Bettina Guggemos, Managing Director of the EXCON Group, spoke in a car dealership interview about the impact of the Covid 19 pandemic on car banks and dealers and the resulting demands on EXCON as a service provider to the industry. "The demand for our combination of analogue and digital solutions has grown rapidly across Europe," says Guggemos.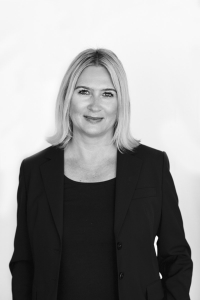 Bettina Guggemos, Managing Director EXCON Services GmbH
This is more than just a reaction to the tasks that have emerged due to the pandemic, she says. "With our solutions, we are not responding in short syllables to new issues that have emerged in the course of the pandemic, but are working together with our clients to develop long-term added value from combinations of analogue and digital options."