Frequently asked questions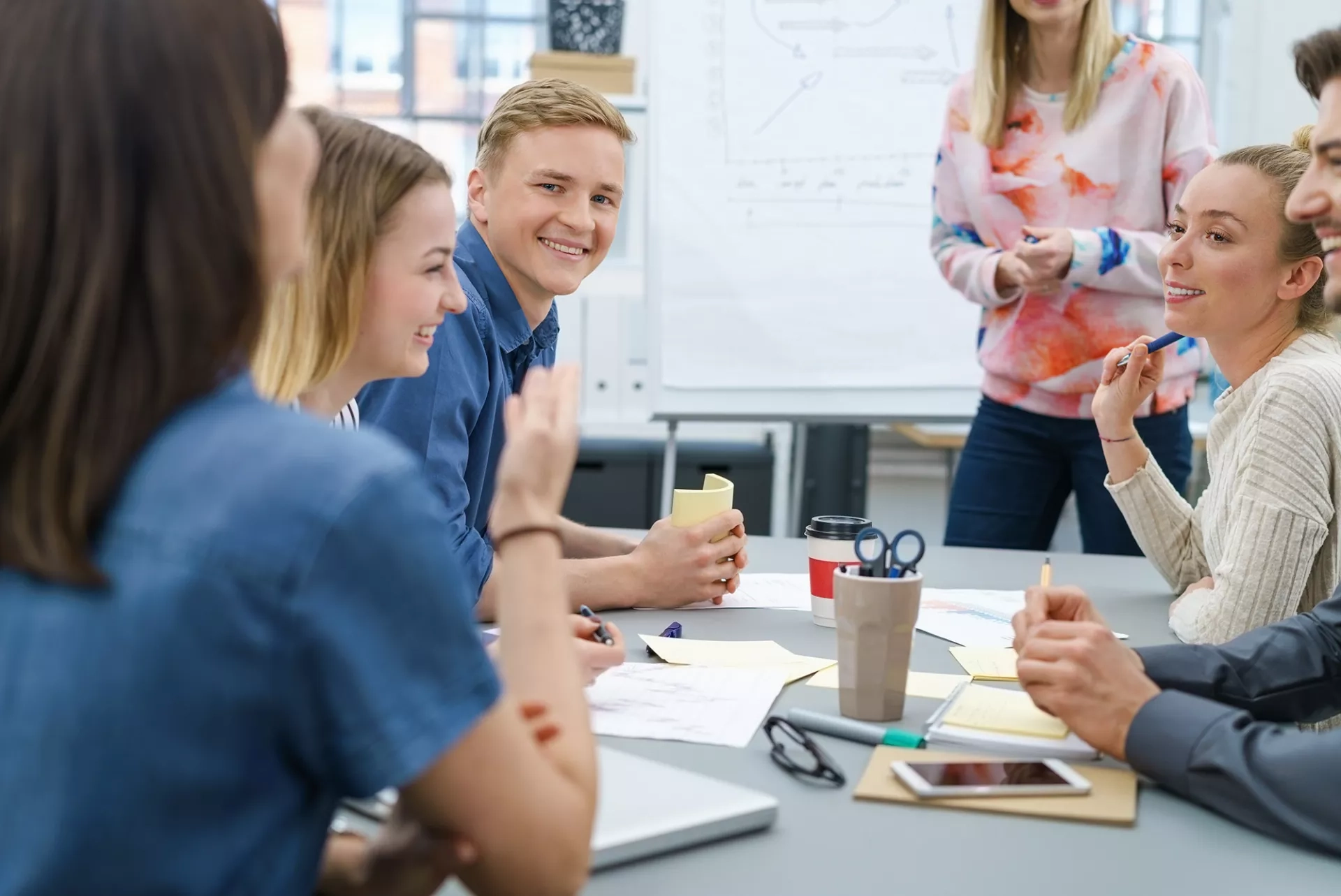 In cooperation with the Berufsakademie Rhein-Main, Excon offers dual studies in various fields. We have collected the most important questions and answers for interested students.
FAQ: Dual studies at Excon in Neu-Isenburg
What is a dual study program?
A dual study program is a mixture of theory and practice. You complete half of your studies at a university and the other half at a company.
What admission requirements do I need?
The admission requirement is a university entrance qualification or a technical college entrance qualification. Depending on the company, the NC may also play a role.
When should I apply?
You should apply for a dual study program approximately 8-12 months in advance, as many companies specify a certain phase in which you can apply.
How long does the study program last?
A dual study program usually lasts 3 years.
Can I spend time abroad during the dual study program?
In principle, it is possible to spend time abroad during the dual study program. However, it depends on how you can integrate such a stay abroad into the theory or practical phase. This varies from company to company.
What are the advantages and disadvantages of a dual study program?
A dual study program has many advantages. By alternating between theory and practical phases, such a study program is much more varied than a general study program. In addition, in most cases you will receive a salary. The disadvantage could be that you don't have a semester break and therefore have much less free time. However, you do have vacation days at your disposal.
Who is the dual study program suitable for?
A dual study program is suitable for people who like variety. By alternating between theory and practice, you have many exciting tasks to master. However, stamina and resilience are also important, as you will be exposed to stressful situations.
Which university does Excon cooperate with?
Excon Services GmbH cooperates with the Berufsakademie Rhein-Main, which is located in Rödermark in southern Hesse.
How many dual students have there already been at Excon?
A total of five students have completed their dual studies at Excon, some of whom have been taken on afterwards.
What future prospects does the dual study program offer?
Upon completion of the program, students receive a Bachelor of Science degree. Afterwards, it is possible to do a Master's degree or to concentrate fully on professional life.
How does EXCON support its dual students?
EXCON supports its dual students with intensive supervision during the practical phase. Depending on which department you are in, a different supervisor is assigned to the student. This person is available for questions and suggestions.