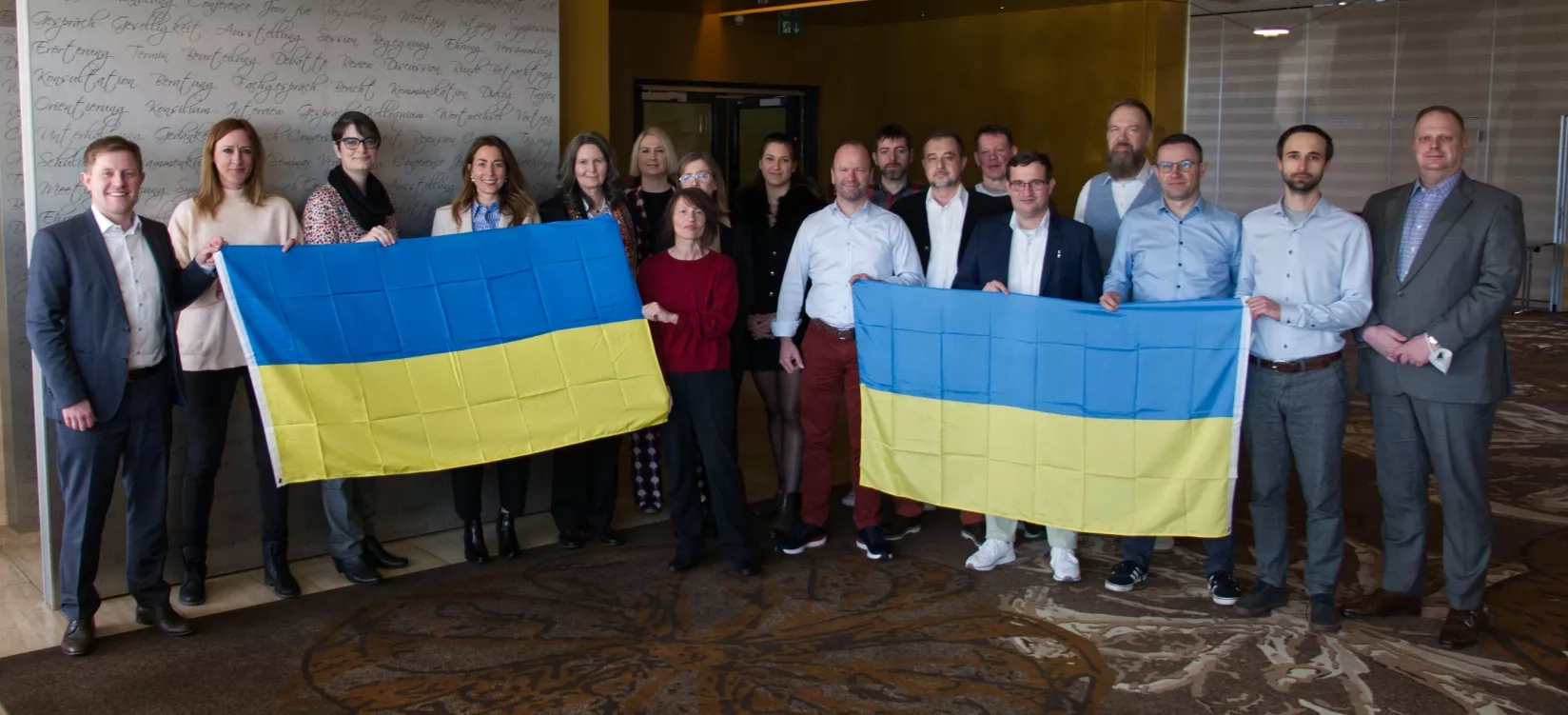 Against the war: EXCON supports Ukraine aid
The EXCON Group has expressed its solidarity with Ukraine at this year's management meeting. The company's executives announced a donation of 2,000 euros to the Ukraine relief effort of "Aktion Deutschland Hilft" to support people affected by the terrible war as well as relief organizations and refugee aid workers.
Bruno Hohmann stated on behalf of the executive board: "The terrible events in Ukraine shake us all and leave us speechless. However, we must not and do not want to be speechless. Therefore we would like to set a sign against war, violence and threat. We feel solidarity with all Ukrainians as well as with the righteous people of the Russian civil society who demonstrate and stand up for peace in Moscow, St. Petersburg and many other Russian cities."