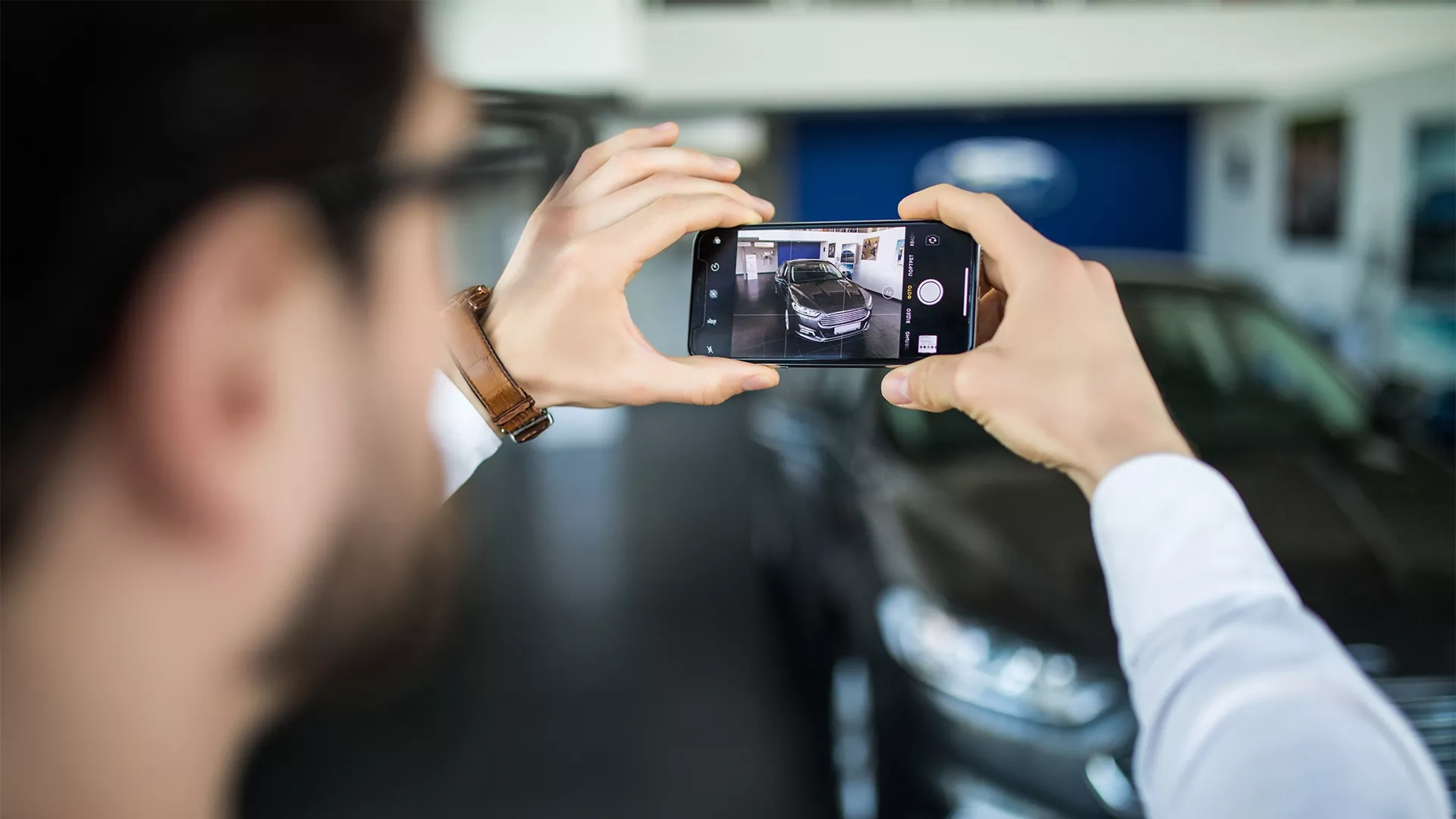 Save costs and adjust personnel deployment: Dealer self-checks with EXCON's digital audit solution
Planning and implementing dealer audits in the mobile asset industry has become even more challenging in recent weeks. The restrictions that have been in place since the Corona virus outbreak create an additional distance between the OEM and the point of sale. The EXCON Self-Audit solution reduces this gap without additional manpower and closes it in the long term beyond the impact of the pandemic. That is why we dedicate the EXCON figure of the month to this solution.
The EXCON Self-Check app
maps extensive inspection content and criteria that can be individually configured by the client and guides car dealers through a simple self-check based on this question catalog, which is self-explanatory thanks to the user-friendly interface and integrated step-by-step instructions. Accordingly, the OEM can temporarily dispense with sending auditors or schedule this personnel deployment more flexibly. This applies to different points of sale, such as dealers or workshops, and to practically all conceivable contract contents.


This brings us to the EXCON figure of the month: We have already recorded millions of paid sales incentives for our clients via the digital audit solution - internationally, of course. The data originates from several thousand operating sites and contains premium variants in the three-digit range and bulk buyer agreements in the high four-digit range.
These figures can be scaled as required, depending on client requirements. "The dealer app and the associated software platform for data processing and preparation don't break a sweat," says EXCON IT Manager Markus Heiß.
This is your +
Many of the app's features benefit from the wealth of experience EXCON has gained over many years with its own auditors on behalf of clients. These include the ability to perform self-checks with multiple users, as well as the ability to synchronize data at a later time in the event of a lack of or insufficient internet connection. In addition, there is validation of submitted documents, integrated control for subsequent (re)checks, and integrated interaction with merchants.
Flexibility and solutions tailored to our clients' needs are the foundation of our digital and analog services.