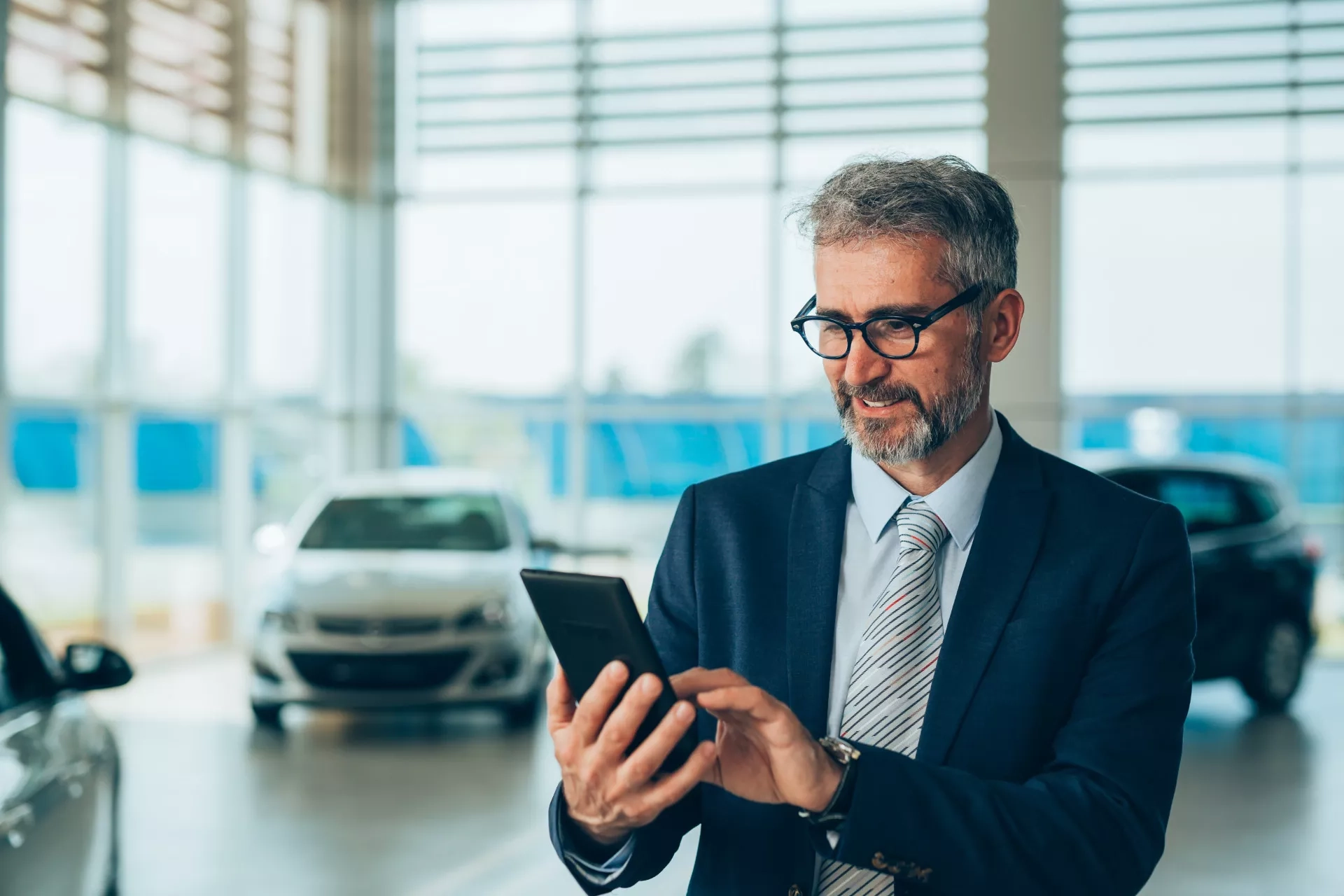 Digital Remote Audits: How car dealers, manufacturers and importers benefit
Lower costs, less effort, more flexibility
Warranty audits, sales audits, premium audits and many more: Audits are an elementary part of the relationship between car dealer and OEM / importer. EXCON's digital remote audit solution results in a win-win situation for both parties: The manufacturer / importer as our client saves costs and is independent of fuel price increases, the dealer gains flexibility and important time.
The remote audit process is simple: The client stores individually configurable audit content and criteria in the EXCON Audit Platform, which are transmitted to the retailer in a user-friendly app for self-auditing. The date and time window of the audit can be defined by the client.
The app then guides the retailer step by step through the audit, enables the encrypted and tamper-proof upload of photos and documents, and lets him flexibly involve other employees in the self-audit if required.
After a plausibility check by EXCON's experienced back-office experts (or, if desired, by the client), all results are clearly available on a central dashboard. There, the client can also directly schedule a follow-up inspection in case of possible complaints or request additional documents.
Thanks to the fully digital process, OEMs and importers save the mobility costs of an on-site inspection, are less dependent on rising fuel prices, and reduce their environmental footprint at the same time.
EXCON Remote Audits: What the dealers say
But it is not only the manufacturers as clients who benefit from the solution. We asked dealers of various brands in Germany and Austria about their experiences with EXCON Remote Audits - and received very positive feedback.
Many managing directors were already looking forward to the modern solution in advance. "Given the infection situation during my first remote audit, I was very happy about the opportunity. In this age of technology, you should take advantage of it", a Renault dealer tells us. Another representative of the same brand adds, "The remote audits fit well with our digitization strategy."
A Mazda dealer from Austria was initially skeptical about whether the use of technology would always make things easier. "However, the app was self-explanatory and worked without any problems. As a result, everything went very quickly and we were more flexible than we would have been with an audit by an auditor."
This flexibility was well received by all the dealerships surveyed. "Not having an auditor present to occupy a desk that is actually occupied by a staff member is a big advantage, especially for small dealerships", a car dealer in Bavaria told us. "If you prepare well, you hardly get held up", confirms a customer service manager from Austria.
All details about our remote audits and the EXCON app can be found in this article. If you want to save time, effort and costs for your audits, please feel free to contact us.